Bondage Simulator: the best of bondage and BDSM games
Bondage Simulator
If you are an extreme sex enthusiast and you want to exercise your domination over a sex slave, then Bondage Simulator is the BDSM game for you! Surprisingly realistic, it plunges you into a world of torture, abuse and corporal punishment that is totally immersive. Moreover, you can test it for free for a hyper hard solo session! If you want to test it, discover our full review on Bondage Simulator! And if you want more you can check our list of the best sex simulation games on our homepage.
Here is a list of the best adult porn games to play right now!
Bondage Simulator: an online bondage video game
Bondage Simulator is a realistic BDSM simulator! Entirely in 3D, the graphics are breathtaking and will delight all lovers of ultra-realistic rough sex. Inside, you bring your wildest fantasies to life with scenes of violence, torture and domination.
In this BDSM porn game, you become the master of your desires by submitting your sexual partner to your control. At your disposal, you will have a multitude of accessories to exercise your desires as you wish. Between submission, domination and control, this is a bondage game that promises you a maximum of strong sensations and exclusively reserved for hard relationship enthusiasts!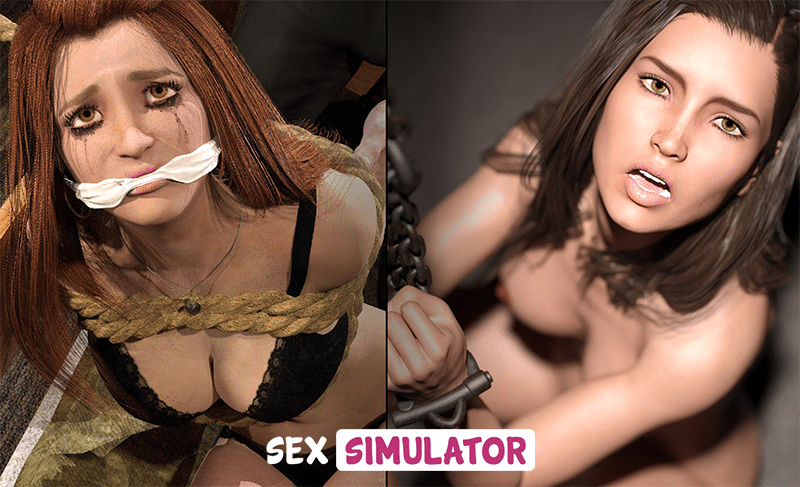 Bondage, BDSM, fetishism: the different practices
In the vast universe of sadomasochism, we first find bondage. Its principle is simple, it is about submitting a person who becomes captive by using accessories. Often during a sexual relationship, it is a practice that consists in playing on the alternation between domination and submission. On the one hand, the master dictates his law while on the other hand, the captive is completely submissive to the dominant, since she will not be able to do anything and will remain at his mercy.
On the side of BDSM, we enter the hard part of sadomasochism! Acronym of "bondage, domination, discipline and submission, and sado-masochism", it is a game of dominant/dominated that aims to derive pleasure through suffering. Whipping, spanking, torture... It is about pushing the limits of the body to enjoy it to the extreme!
As for fetishism, the sexual excitement will be provoked by a fetish which can be about an object, a material or a part of the body. One finds in particular the fetish of the feet or the toes which consists quite simply in being crushed or bitten the arch of the foot. In this practice, many are followers of clothes with the famous stilettos, latex or leather. With or without sexual intercourse, it is a question of taking pleasure from a staging cleverly studied by the two partners.
A porn game mixing submission and sexual domination
In Bondage Simulator, you totally dominate your sexual partner. Thanks to this BDSM simulator, you will be able to tie her up, immobilize her or torture her according to your pleasure. Here, you exercise your domination in violence with different scenes that will make you go from hard sex to extreme erotic sex.
In addition, this BDSM porn game puts a multitude of accessories at your disposal to get into action immediately. Bondage rope to immobilize the movements of the submissive, adhesive tape on the mouth, breast clamp for a touch of sadism, gag, whip... You will find the whole arsenal of bondage games to exercise your sexual domination over your slave!
How to play Bondage Simulator?
Entirely in 3D, Bondage Simulator is an ultra-realistic and above all very intuitive BDSM porn game. Exclusively reserved for adults, it is aimed at both men and women in search of thrills. Once the registration is validated, a message asks you to select your sex before proposing you several options.
You will have the choice between Erotic, Hardcore and Extreme mode to start this BDSM simulator. Once you have validated it, this bondage game will offer you 4 different sex slaves: Jenni, Vicky, Susan and Kim. Then, you can turn to the single player mode or the multiplayer mode to discover what awaits you in this hardcore universe.
Knowing that at this level, Bondage Simulator will perform a small verification of your age by asking you to fill out a form with your name, location and email address. Once all these data are verified, you will be able to access the game which has several levels to unlock. In this BDSM game, you will be able to easily vary the sexual partners to reach certain levels that are always more violent. Then, it is up to you to enjoy the experience by giving life to your wildest fantasies.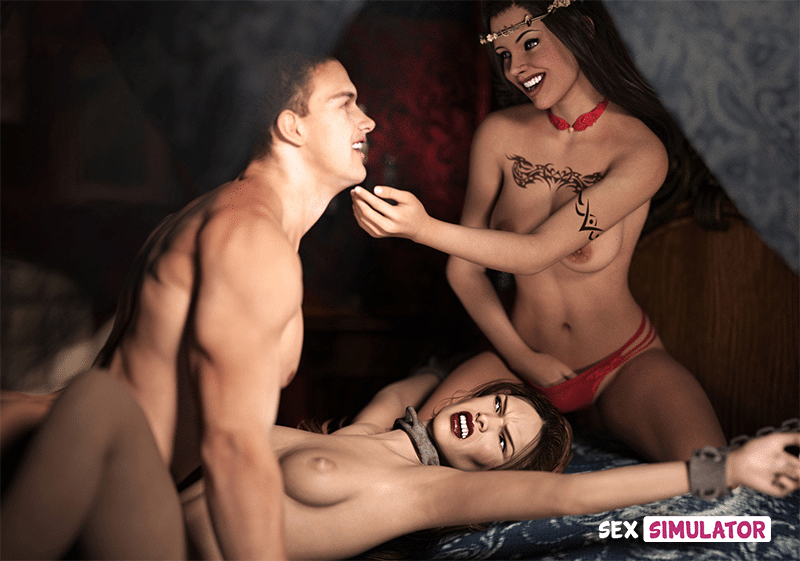 Why you should absolutely try this bondage porn game?
If you are tempted by the world of bondage, fetishism and domination, then Bondage Simulator is the BDSM porn game for you! Incredibly realistic, it imposes no restrictions or censorship and allows you to exceed all limits in your actions. Entirely in 3D, the graphics push the detail to the maximum for a total immersion and as if you were there!
In terms of physical actions, you can subject your sexual partner to the extreme by subjecting her to physical abuse, torture scenes or constraints at will. In addition, this BDSM simulator is accessible from any support: on computer, smartphone or tablet. So ,you can play anywhere in complete freedom for a session in solitary.
Is Bondage Simulator a free game?
To register to Bondage Simulator, nothing could be easier! You will just have to make sure you are of legal age and have an email address to access this ultra hard BDSM game! Then, you can easily access the single player mode for a free trial that will last 2 days.
This gives you plenty of time to explore this BDSM simulation platform to get a better idea. And if you want more, then don't hesitate to go for the Premium subscription which will open the doors to an even more extreme universe with the multiplayer mode, exclusive BDSM videos and a whole gallery of explicit images!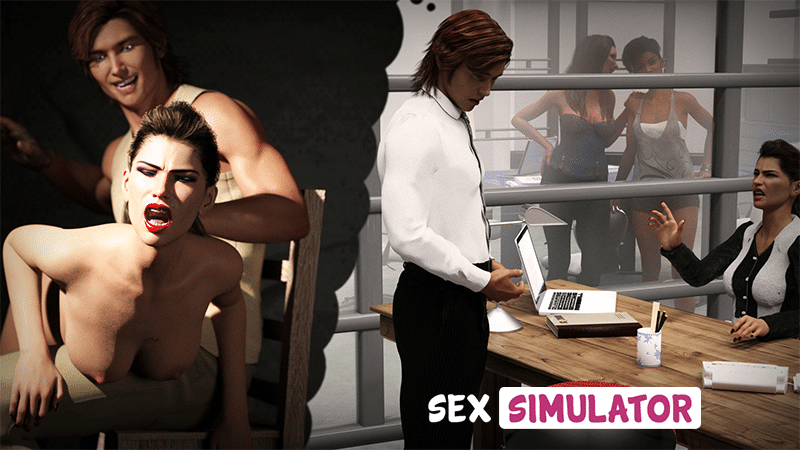 Pros
A good BDSM simulator is characterized first and foremost by the quality of its graphics, which push towards an ultra-immersive realism! And this is exactly what Bondage Simulator promises you, as it has a lot of advantages.
Very realistic 3D graphics
With 3D scenes, Bondage Simulator plunges you into the BDSM universe as if you were! In terms of details, you can read the pain on the face and body of your sex slaves according to your actions. In addition, the soundtrack immerses you immediately in the atmosphere with screams, cries and tears to achieve maximum pleasure.
Various animations
In addition, this BDSM porn game offers you many animations to vary the pleasures. From the most softs practices to the most extreme ones, they are all transcribed with a maximum of realism to explore the universe of bondage games. Whip, chain, spanking... All these hards details will quickly make you addicted!
Addictive gameplay
Finally, with Bondage Simulator, you can go as far as to personalize your characters so that they correspond exactly to your fantasies. Without censorship or limits, you will be able to break all the codes by going towards orgies between dominants and dominated, straight sex or lesbian and gay couples. With a maximum intensity, it is certainly the hardest BDSM game of the moment.
Cons
In terms of disadvantages, Bondage Simulator remains a BDSM porn game that can shock. With extreme violence in the sexual relationship, it is not always suitable for all bondage or domination lovers who are new to this universe. Moreover, those who have a preference for colorful or Hentai graphics will inevitably be disappointed by this BDSM simulator which remains above all realistic for an immersive experience.
Our Bondage Simulator review
To conclude, our review on Bondage Simulator is obviously positive! Its strong point is that it manages to reproduce the world of BDSM practices with a surprising realism. With a multitude of accessories at your disposal, you can explore all your fantasies, from the most sadistic to the most hardcore.
In addition, this game of domination and violence allows you to customize your characters to make the experience even more immersive. If you are new to BDSM games and want to exercise your power over a sex slave without censorship or prejudice, then this is definitely the simulator for you! Moreover, it is available on browser from your computer, your smartphone or your tablet. In short, this is THE bondage game to try out urgently!
The game Bondage Simulator is also available in other languages: