Real Adult Sex Game Review: a 3D sex game to play right now!
Real Adult Sex Game
For some time now, we have been interested in a new sex game called Real Adult Sex Game. We have tested it and here is what you should know about it. We will explain you how this game is in the line of 3D interactive sex games, we will describe the gameplay in its main lines, we will explain you how to play it and above all we will explain you the advantages and disadvantages of this very realistic sex game. If you are looking for an online porn game that will make you reach orgasm, read the rest of the article.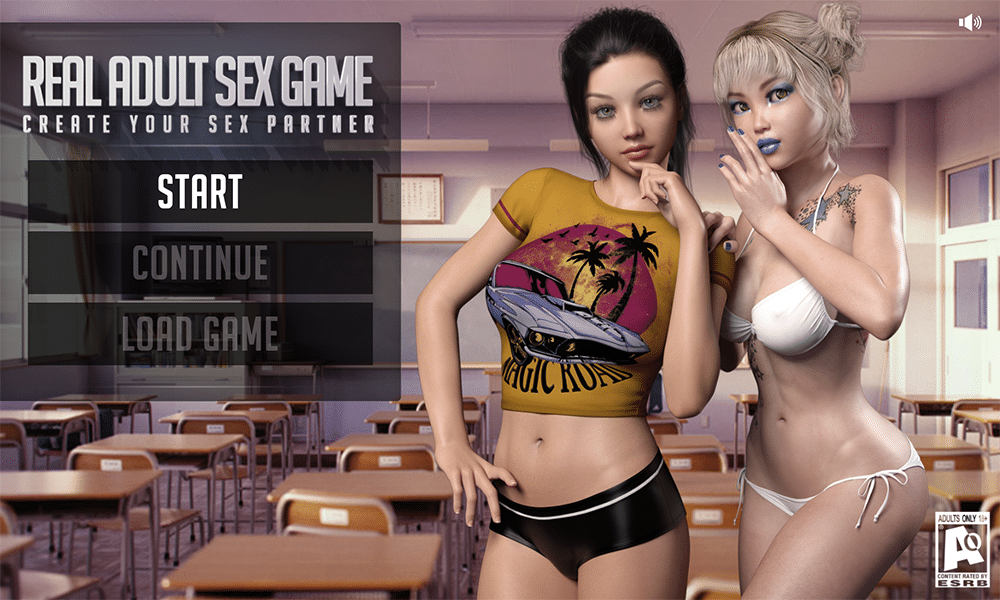 Real Adult Sex Game: a sex game for adults
Real Adult Sex Game is a game reserved for adults over 18 years old looking for sexual stimulation. Also called masturbation game, you will be able to reach the paroxysm of pleasure by virtually fucking partners who are ready to do anything, even the tabooest things. Whatever your tastes and desires, this game will fit perfectly because you are the only master on board. You will live a real immersive experience through your character, customize your characters, choose the places of your fantasies and especially control the scenario from beginning to end.
What impresses from the first images of the game is the incredible realism of the characters and movements. The 3D characters are very well realized and the scenarios are rather well done. Very quickly, you'll get caught up in the game and spend intense moments of sexual pleasure.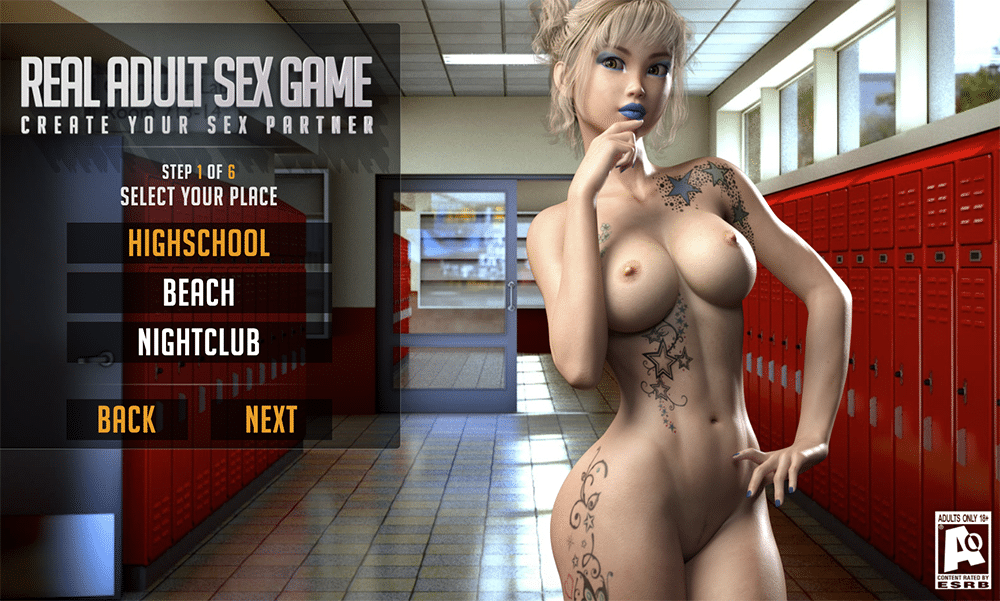 Gameplay: what does this interactive sex game offer?
At the beginning, you will be able to choose between 3 girls: Ralli, a brunette with an angelic face who is addicted to sex, Akame, a very hot Asian blond, and Sakura with her measurements of models and her slightly prudish air. Then you can choose the place of your fantasy. What is the setting that excites you the most? Is it the beach, the disco, or the high school? Finally, you will have the possibility to choose the level of hardness of the game between soft, hard and hardcore. All the levels have been particularly well thought out to perfectly match everyone's desires. In hardcore mode, you won't be disappointed, because the scenes are very advanced.
Then comes a very fun and exciting moment, that of customizing your character. In this game, you will be able to choose the color of their hair (redhead, blonde, brunette), the length of their hair (short, medium, long), the size of their breasts and also add piercings and tattoos.
You will be able to control the scenario from A to Z by choosing everything you will do to your character. In this game, you will not be a simple spectator, a simple voyeur, but you will be in the heart of the action. You will be able to kiss your character, touch her wherever you want, masturbate her, ask her to masturbate you, blow you and give them pleasure in return. The sounds are very realistic to bring even more excitement. You are ready to fuck your characters in all positions by choosing the intensity of the movement. Everything is done to make you enjoy yourself and you will be impressed by the realism of the scenes.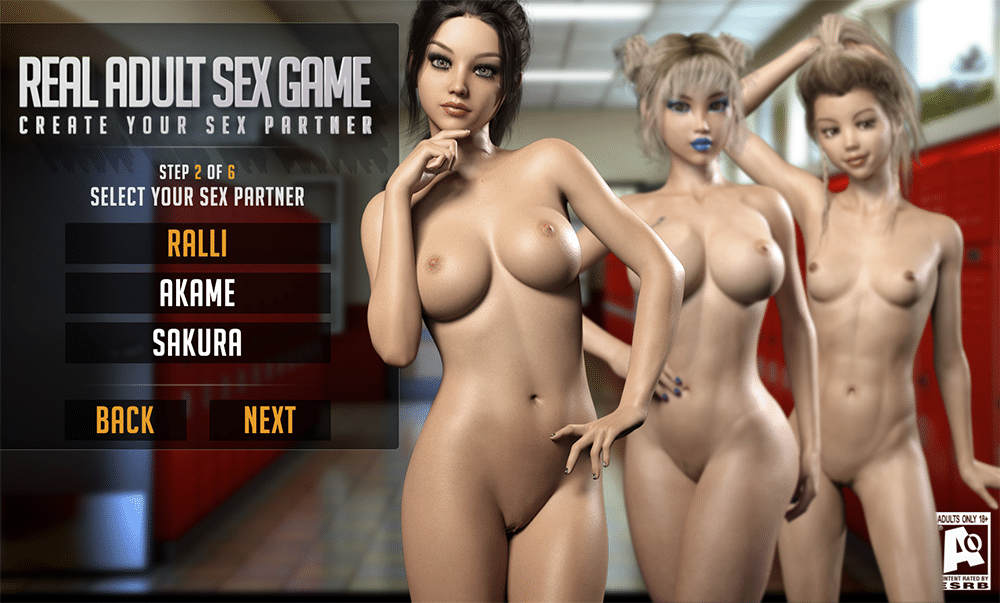 How to play Real Adult Sex Game?
Playing Real Adult Sex Game is very simple. To begin with, you need to be at least 18 years old. Then you need to create an account on the site for free and fill in your bank details. At this stage, nothing will be charged to you since you have the right to a 2-day free trial. All that's left to do is to configure your characters and launch yourself into this exciting universe to satisfy all your fantasies.
Many of you are wondering if there is an application to play this game from your mobile. The answer is no. This game is an online game and you will be able to access it from any device (phone, tablet or computer) from your browser. Besides, for more discretions, we advise you to open a private window.
Is Real Adult Sex Game a free sex game?
This is the question that many sex game enthusiasts ask themselves. The other question that comes up frequently is whether Real Adult Sex Game is not one of those sites where you come across a scam. We have to be clear from the start, this game is a paying game with a monthly subscription system, which you can cancel at any time. However, you will be able to create an account for free and enjoy a two-day free trial. After the second day, if you don't like the game, you can cancel your subscription and you won't be charged anything. Many of you are wondering why these sites ask users to provide their credit card information upon registration. The answer is very simple. It is to better control that the age limit is respected by the users. What some might think is a scam is actually a security measure.
The classic subscription costs $39.95 per month, but you can also opt for two types of VIP subscriptions. The first one at $49.61 which also includes a subscription to MaxHDPorn.com (7-day free trial) and another one at $49.71 per month which includes a subscription to ExclusiveAdultVideos.com (10-day free trial).
To avoid having to pay anything we recommend that you read the terms and conditions carefully before registering on the Real Adult Sex Game site.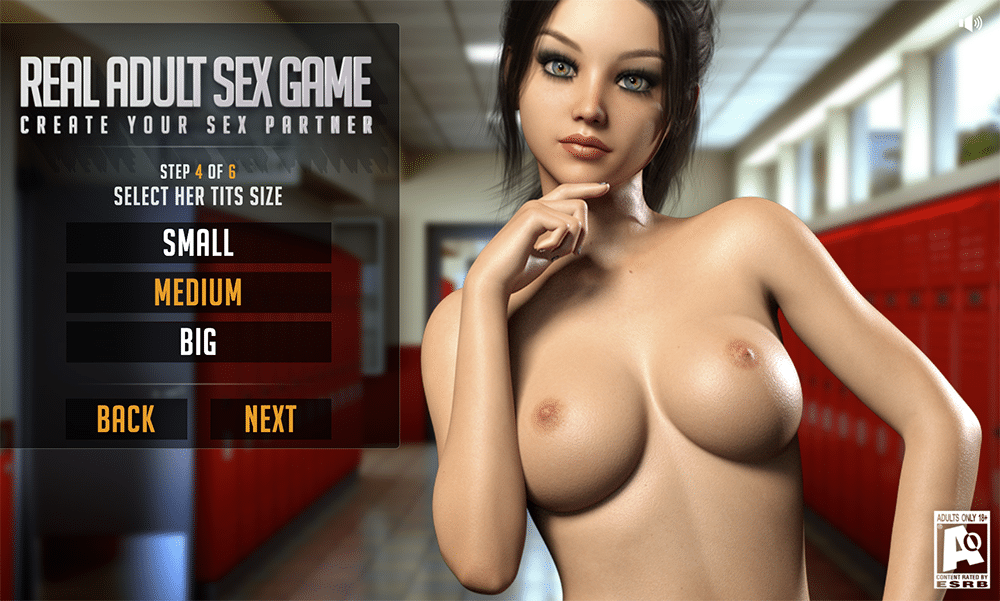 The pros
The 3D graphics are very well done and the sex scenes are very realistic. We are very quickly immersed in the game.
The gameplay is really addictive, the fact that you can control the sex scenes allows you to reach the pleasure very quickly. The immersive experience is quite successful.
The fact that you can customize the places where the sex scenes take place and the girls.
The ideal game for hardcore sex enthusiasts. This informed public will absolutely not be disappointed.
The cons
The first disadvantage of this game is that 2 days is much too short to fully enjoy the game features.
We would have liked more customization options for these three sexy characters.
Then, the hardcore universe of this game is particularly well worked, to the point that it is strongly advised against sensitive souls. Some scenes can really shock some people. If you like the software, prefer the intermediate level to have strong sensations.
This game is forbidden for people under 18 years old, for those who are close to their majority, this is a disadvantage.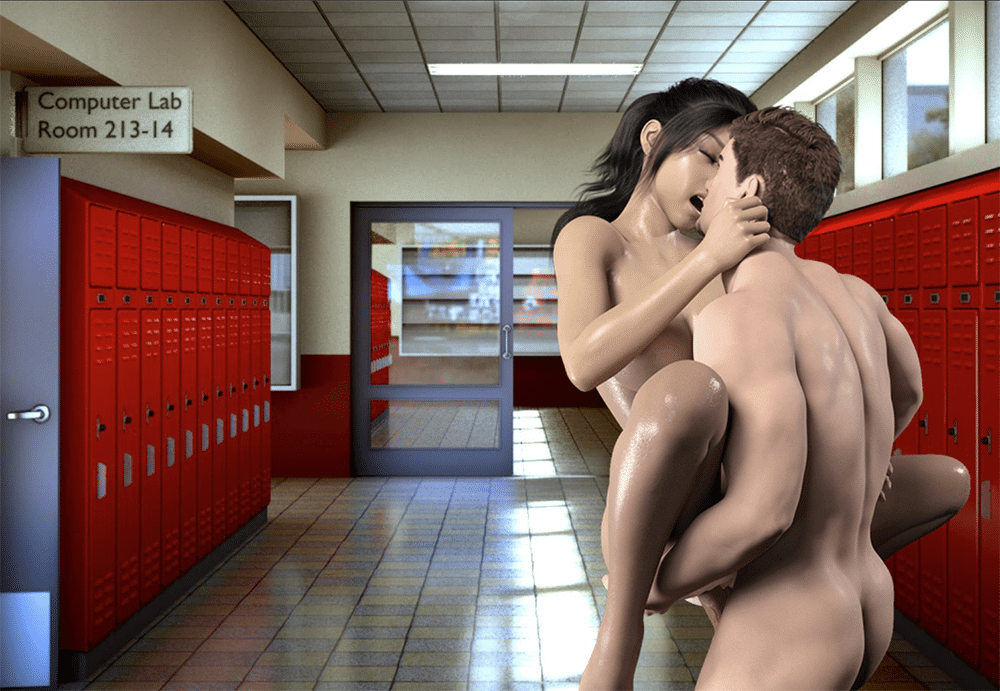 Real Adult Sex Game Review: our final opinion
As you can see, Real Adult Sex Game is a 3D sex game for all those who want to have fun in front of their screen. It's not about being a simple spectator of porn videos, but about mastering the scenario to become a real actor of the story. We liked the different possibilities of character customization. Whether you like busty blondes, luscious brunettes or slender redheads, you'll be able to create a sexual partner to your liking.
The choice of the place is also very important in the rise of the excitement and that, the authors of the game have understood it well. If you like outdoor sex, choose the beach. If you've been fantasizing about your teacher, it's time to indulge her in the corridors of a high school. Finally, you can have hard sex in a nightclub without being bashful. With the two-day free trial, it's easy to get a first impression of the possibilities offered by the gameplay. Nevertheless, it's a bit short to dare to jump into the subscription with your eyes closed.
In short, the immersive experience is there thanks to good gameplay and good quality 3D graphics. With this game, it's easy to have fun, especially if you're a hardcore sex lover. All you have to do is try it.
The game Real Adult Sex Game is also available in other languages: